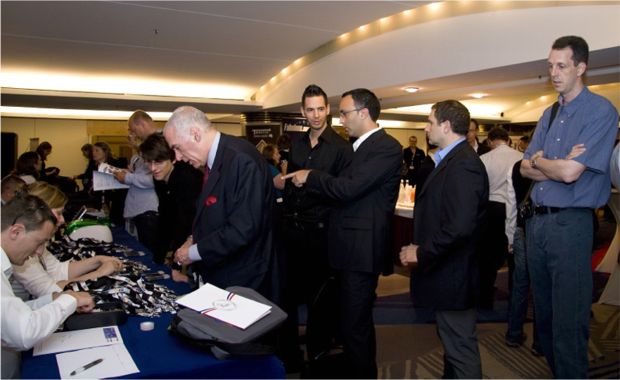 Registrants line up at the check-in table to get their conference credentials.
EuroDNS CEO Xavier Buck addresses attendees. EuroDNS joined with
Oversee.net to handle staging of the conference.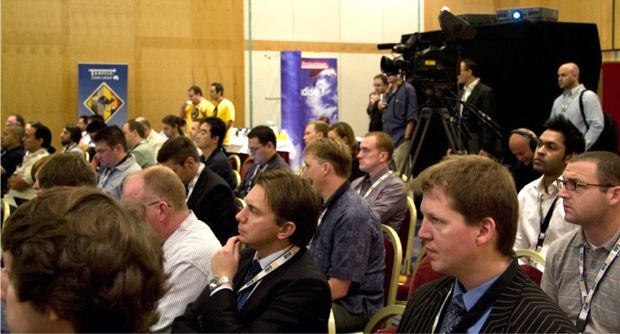 Cross-section of the crowd of more than 300 that went to Paris for the show.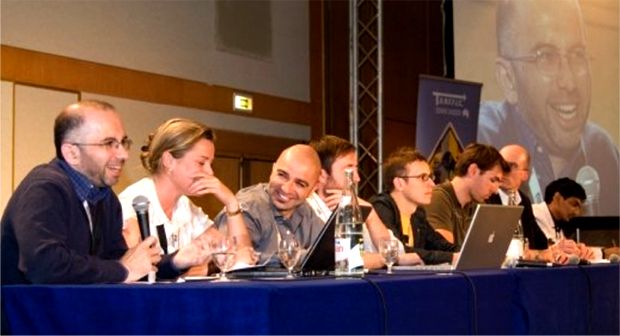 Panel sessions provided valuable information for show goers. The close-up below shows Divyank Turakhia of Skenzo.com (at right) speaking while Jay Westerdal of Name Intelligence listens.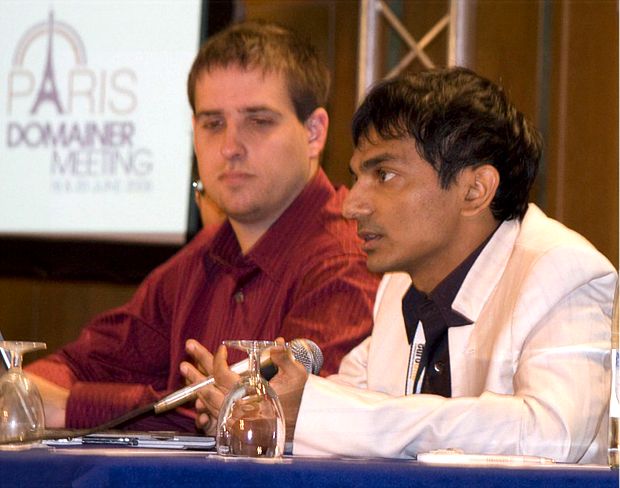 Internet Commerce Association Legal Counsel Phil Corwin (in the two photos above) delivered the keynote speech. ICA Executive Director Michael Collins (below) also spoke. One of the major new stories to come out of the conference was the announcement that the ICA was joining with EuroDNS to establish a European division of the domain industry trade group.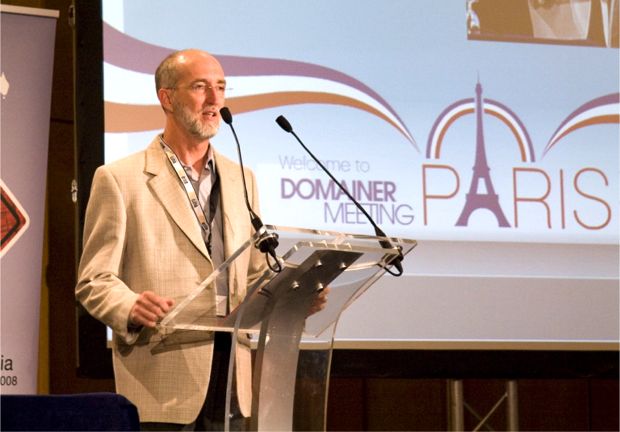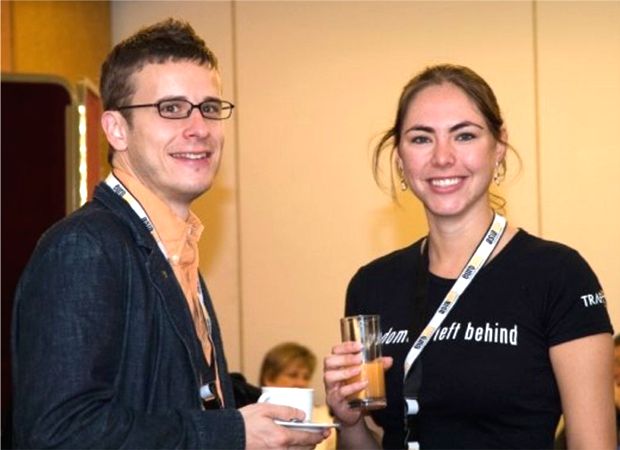 Ed Russell (NameDrive.com) and Clelia El Adl (TrafficZ.com) chat during a break.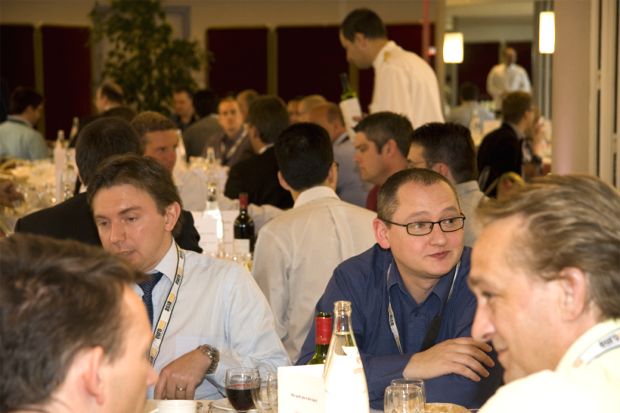 Above and below: photos from one of the DomainerMeeting luncheons.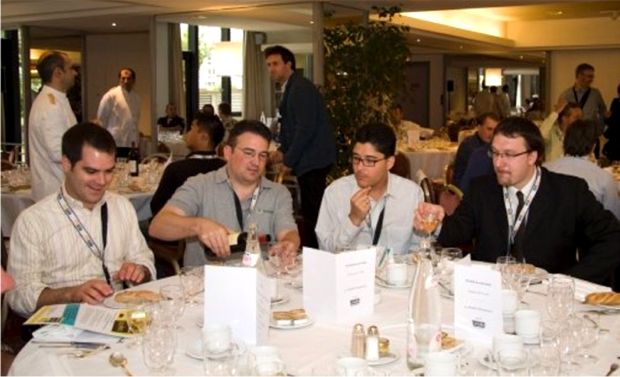 Dan Warner of Fabulous.com delivers a well-received talk. Attendee Michael Gilmour
commented on Dan's talk and his thoughts on the show at WhizzbangsBlog.com.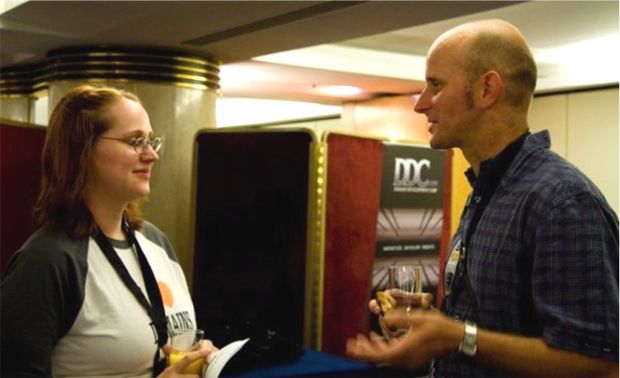 Mauli Fry (TrafficZ) chatting with David Goldstein.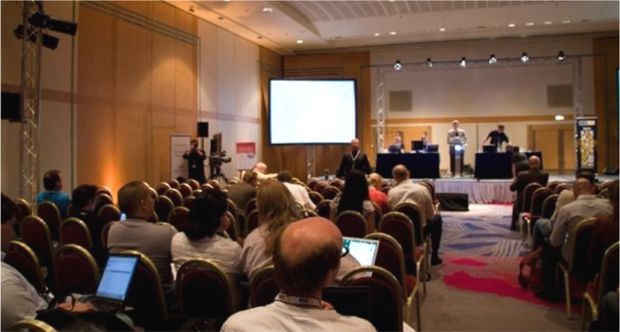 Scene from the auction hall where Moniker.com conducted a live domain auction that produced $361,000 in sales. Details on the auction were posted in our Lowdown section.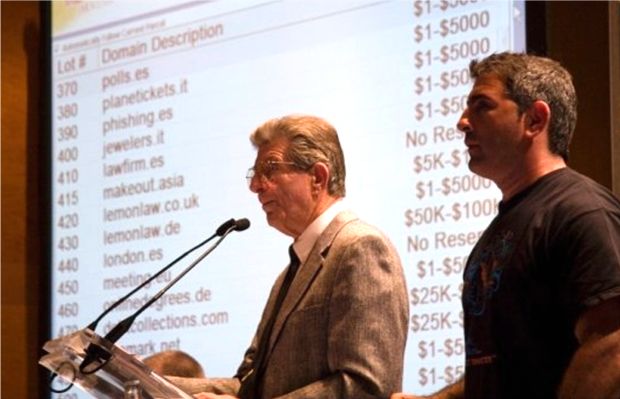 Auctioneer Joel Langbaum (at left in photos above and below) conducting the
live auction with Moniker CEO Monte Cahn at his side.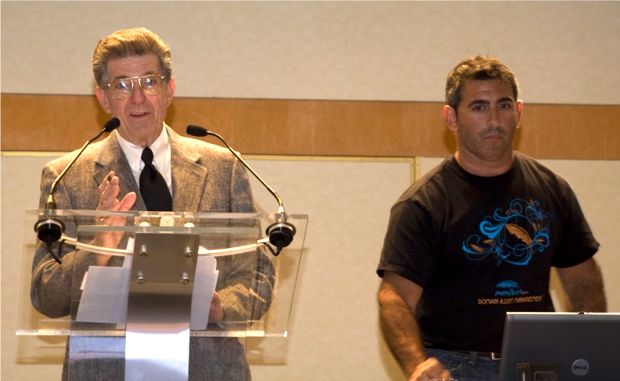 Donny Simonton (Parked.com) and Freddy Schiwek (EuroDNS.com) compare notes.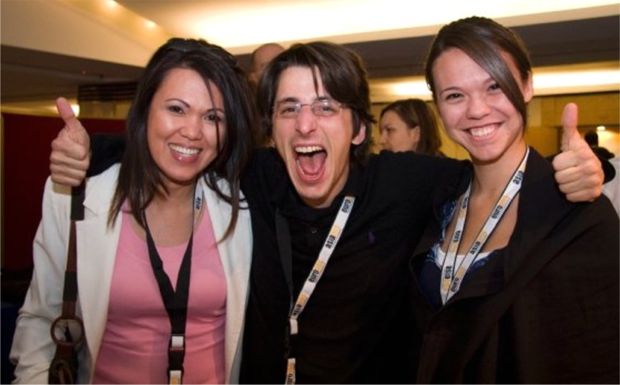 Axel Jack Metayer from KFZ.net (center) flanked by Caycee Boyce (left) and
Caycee's daughter - gives DomainerMeeting a big thumb's up!

If you would like to see more photos from the conference, Xavier Buck has posted dozens of snapshots at Facebook.com.
#####