emphasis on domain sales, making aftermarket platforms more important than ever. At the same time that it is getting more listings, the aftermarket sector is benefiting from the continuing migration of so many mainstream businesses to the web. With businesses new and old seeking suitable brands for their online enterprises, domain sales held up quite well in 2010 and helped many domain owners offset the decline in their PPC revenues.
Along with improved sales prospects, the dawn of 2011 finally brought some signs that the general economy could be on the mend, though it looks like a long road ahead and many are wary of a relapse. To find out what key leaders in our industry think about prospects for the domain business in the year ahead (as well as what they viewed as the most important developments in 2010) we once again called on an all-star line up of top industry executives, investors, developers and attorneys for their opinions.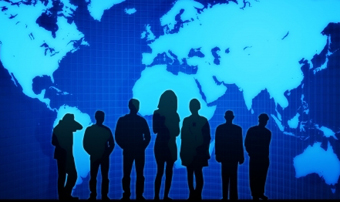 To keep things fresh our roster of experts is evenly divided between new contributors and veterans that have given us valuable insight in the past. This remarkable group gives us a great cross section of thought on where we have been and more importantly where we are headed now. Even though we brought together 19 different leaders from across the industry (the most ever), each has a unique perspective of their own resulting in very little overlap from one to another.
That will make this an article you will benefit from reading in its entirety, but to help you quickly zero in on categories
that you may be especially interested in we have divided the experts into three groups, according to their areas of special expertise, and featured them on three separate pages:
Page 1 (this page): Domain Sales & Monetization (Company Executive Views) featuring Kelly Conlin (CEO, NameMedia), Tim Schumacher (CEO, Sedo), Monte Cahn (Co-Founder, Moniker), Michael Ward (Director of Marketing, Parked.com), Gregg McNair (Chairman, PPX International), Tessa Holcomb (Group General Manager, PPX) and Kathy Nielsen (Director of Sales, North America, Sedo).
Page 2: Domain Sales & Monetization (Domain Investor Views) Plus Industry Attorneys on Key Legal Issues featuring Merlin Kauffman, Larry Fischer, Rick Schwartz, Howard Neu, Paul Keating and Ari Goldberger.
Page 3: Domain Developers featuring The Castello Brothers (David and Michael, CCIN.com), Chad Folkening (Domain Holdings), Andrew Miller (Internet Real Estate Group), Morgan Linton (Linton Investments) and a bonus guest who cuts across all three of our categories - industry veteran Jothan Frakes.
We obviously have a lot of ground to cover, so without further adieu, let's begin.
Domain Sales & Monetization (Company Executive Views)
Kelly Conlin, Chairman and CEO, NameMedia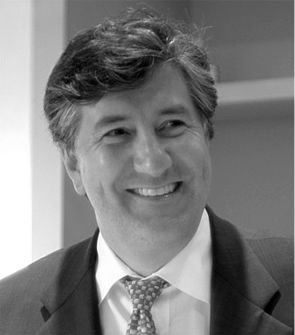 Kelly Conlin, CEO, NameMedia
I am especially pleased to be able to kick off our 2011 report with NameMedia Chairman and CEO Kelly Conlin's first appearance in our annual series. With his company involved in every important aspect of the industry from developing great sites on premier generic domains, to sales (through the AfternicDLS and BuyDomains) to innovative monetization initiatives like SmartName stores, few have their finger as well placed on the industry pulse as Kelly does.

With the Internet well on its way to becoming the #1 advertising medium in the world, Kelly's deep understanding of both traditional media and the world of new media that domains are such a central part of, gives him unique insight into the historic shift we are seeing from old media to new. He has been a successful leader at CNN and the New York Times and also served as President and CEO of publishing powerhouses IDG and PrimeMedia. The very fact that someone like Conlin decided to move from the highest levels of traditional media to our industry can give all of us a great deal of
confidence in the track we are on. Looking back at 2010, Conlin had no problem identifying what he believes to be the most important breakthrough of the year:
"Domain investors have long believed that domains represent a new asset class and analogize domains to the real estate industry, or to financial securities. For that to be true, however, the industry had to evolve to have the infrastructure, transparency and liquidity that those other, more mature asset classes enjoy. If I own a share of stock, for example, there is a well established mechanism for trading that stock--with the click of a mouse—on trusted platforms that aggregate buyers and sellers. In the domain world, those transactions have been more cumbersome, marked by lack of trust and transparency. And that has held back the industry from realizing the benefits that more liquidity would bring. In 2010, however, the industry took a giant leap forward in changing that." Conlin said.
"Many of the industry's leaders like Network Solutions, Register.com, eNom, Moniker and Name.com made the decision to join a single marketplace for secondary market domain transactions. This changes the game for the secondary market. These registrars have built trust with consumers—they manage tens of millions of domains on behalf of their customers—and by allowing those consumers to opt-in to a sales system that places the name for sale in the purchase path across all participating registrars we reached the tipping point for a unified market for secondary market domains. This is a significant development for domain investors."

"To go back to our financial asset analogy: you can go to Fidelity, Schwab, eTrade or any other trading platform and see available inventory of stocks and their prices, and you can instantly buy any stock you choose, with the Nasdaq or other clearing operation providing the

unified infrastructure. Now, the same network has been built for domains, where the leading domain registrars—the aggregation point for consumer demand for domains—have access to the same inventory of names listed for sale, and the Afternic Domain Listing Service provides the unifying infrastructure."
"A consumer can select a secondary market domain at these leading registrars, place it in their shopping basket, and within seconds have ownership of that secondary market name in their account," Conlin noted. "Buyers accustomed to immediate fulfillment on e-purchases now have this for domains, overcoming the friction and clumsiness of the legacy domain marketplaces. The vision behind this network is: List Once, Sell Everywhere and, as Andrew Allemann noted at Domain Name Wire: "Although many companies have tried, NameMedia's Afternic has made the most inroads into creating a unified listing service for selling domain names."
Looking ahead to the year in front of us Conlin said, "Key themes for 2011 include globalization, diversification and development."

"It's not news that more people, across more of the globe, are leveraging the Internet to conduct business and share their social experience: fully 42% of the Chinese population now has access, and worldwide penetration rates grew nearly 450% from 2000 to 2010. What will make news in 2011 with respect to this globalization is the growth in the infrastructure supporting this expansion and diversification."
"Reseller platforms and registrars will work to accommodate the dramatic expansion in new ccTLDs and the advent of gTLDs; however, the current patchwork of regulations and ccTLD-specific requirements has created barriers to domain investment and will stifle aftermarket sales if not clarified. The domain industry is in need of regulatory standardization across the various ccTLDs and must be thoughtful in protecting domain owners' rights in an increasingly complex and litigious legal environment."

"Domain resellers must also improve inventory delivery tools employed to minimize friction, and facilitate smooth transactions in the context of an increasingly complex marketplace.

Further expansion of a "Unified Marketplace" in 2011 will help expand the market and increase the value of domain portfolios. Complementing the added exposure—and increased liquidity—that a Unified Marketplace brings to domain investors will be the innovation and investment in tools to scale domain development, such as those from SmartName chronicled here.
Tim Schumacher, CEO & Co-Founder, Sedo.com

While we add new contributors to our State of the Industry report every year, there are some who play such a key role in the industry that I call on them year and year out. Tim Schumacher, the CEO & Co-Founder of aftermarket and PPC powerhouse Sedo.com is one of those people.
Tim told us, "Our main focus in 2010 was making buying and selling domains as easy as registering a domain. The re-launch of our website at the end of 2009 was one of the main steps, since our marketplace is now much more end user friendly. Compared to 2009, we increased domain sales by 25% in 2010, which is really great! We have been putting most of our efforts into improving our tools and services helping you to fix price domains, increasing our SedoMLS network of Registrars, as well as improving our domain search together with our friends from DomainsBot. We are glad that most domain sellers have well understood how important it is to set fixed prices for a domain to make it easy and fast for end users to buy a domain name. The number of sold fix priced domains has increased every quarter."

"Another very significant event for Sedo was, as you already might assume, the sale of Sex.com (for an all-time record $13 million). It was a great opportunity and a great challenge to find an appropriate buyer within a 3 month period, which our team in a joint effort succeeded in doing. As a consequence, we have seen in 2010 that more and more domain sellers turn to us to sell their domain

Tim Schumacher
Sedo Co-Founder and CEO

names, and we aim at ramping up sales further and getting the best prices possible for domain owners by selling to end-users (that's also why we lately had to increase commissions for brokerage transactions to 15%, because we'd rather invest 5% extra to increase prices and sales another 20-30% than accept stagnation!", Schumacher said.
Looking ahead to to the new year Schumacher said, "A challenge and at the same time a great opportunity will happen with ICANN in 2011: They need to show that they are ready for the new gTLD process; we are especially looking forward to seeing more IDN domains coming to the market and see how they develop in 2011."
"When it comes to domain parking, we don't expect fundamental changes in 2011 – earnings will remain stable. Keywords, like behavioral targeting and retargeting, will be the focus of the parking industry. We have a big product pipeline filled as well with optimizations and improvements of our domain parking tools and services, and we hope that you continue to appreciate our effort in this space."
"There's one challenge for the whole industry I'd specifically like to outline: We need to make sure that people don't forget to use their domains as their primary address and marketing tools. A simple fact, but it's often lost in the current social media hype: Sure it is easy and cheap to build a Facebook fan page, have a Twitter page, run an App, but being your own landlord with your own domain portfolio will become more and more important in the future. Here's the problem: While it's smart and trendy to use all of the above channels as additional means of advertising and building customer loyalty, it's inherently wrong and even
dangerous to use them as a means of navigation. Why? Because all the power is being put in the hands of the providers," Schumacher pointed out.
"When people begin using these different channels to navigate, what occurs is an inherent loss of control, causing potentially massive costs that can go as far as wiping out an entire company's profits. In all four examples -- Facebook, Twitter, Google and the iPhone -- businesses put their entire fate into the control of each of those providers. As a result, the following three things can then happen:
1) Providers can kick any business or even an entire industry out of its network, with or without reason.
2) Providers can go out of business, and there is no regulative environment in place;
3) Providers can and will maximize profits, once lock-in is sufficiently big, and profitability goals will follow growth goals.
All of the above threats are very real, yet still seem to be very much ignored amidst all of the current hype.
Facebook, Twitter, Google's Ad Network and iPhone Apps are proprietary walled-garden approaches, which are not what the Internet needs, and inherently present a danger for any business relying on these channels for navigation and domain addressing mechanisms,' Schumacher said.

"Building an online business on top of Facebook, Twitter, Google or iPhone Apps is like building a house on rented ground, with the landlord being in complete control. Like many renters, one day you might hear your fees have just skyrocketed in a matter of seconds. Don't let that happen to you. Otherwise, you can only

hope that history repeats itself and that innovative newcomers will continue to challenge the position of those walled gardens."
"While Facebook and Twitter are excellent networking tools that can have a tremendously positive effect on your business, they should not be the central hub of your communications efforts. In order to put the control back in your hands and eliminate any potential threats to your business, your domain should be the one location to which all other channels should link," Schumacher concluded.
Monte Cahn, Co-Founder, Moniker.com, (Soon to Announce New Venture)
As the Co-Founder and former President of Moniker.com (the pioneering registrar and domain auction service that was later acquired by Oversee.net) and the broker of some of the biggest domain sales on record Monte Cahn has been a key industry figure for more than a decade now. 2010 was a momentous year for him as it ended with his resignation from Moniker and Oversee.net. Cahn will be remaining in the domain industry though and will soon be announcing a new venture.
Monte Cahn

"Having led and participated in several 7-figure and many more 6-figure transactions in 2010, I would say that the domain economic turnaround is one of the most significant trends in the domain name industry," Cahn began. "Unlike in past history, the super majority of buyers of these domains were corporate and end users which to me is a good indication for market stability and growth going forward. This year felt like 2007.....except value added buyers were at the end of these transactions."

"Another key trend / event was the lack of progress by ICANN to approve the process in which new TLDs can come to be, launch and co-exist with existing gTLD's, ccTLD's and sTLD's. Tens of millions of dollars have now been invested (and put at risk) by companies, individuals and investors thinking that they would be well into sunrise and land rush release of these extensions by now. Rumor has it that we are still months away from final

approval of the process for this to happen....with the exception of .xxx which is likely to be approved much sooner."
"The complete meltdown in domain parking revenue compared to years past and the resurgence and pioneering of domain development alternatives is a significant indicator of how fast our industry can react to change. I was very impressed with how many companies there are from micro development to full fledged deep domain development and the various monetization alternatives being invented and implemented. I think that this is a very good sign of how our industry is maturing and in turn, reacting to industry trends and challenges. Companies such as DomainHoldings.com, which was only a concept a year ago (and winner of DomainFest's Pitchfest), have broken new ground in ways to develop, monetize and increase the value of domains. There are other companies such as Blueglass, PPX, Epik, WhyPark and DomainAdvertising all making good headway in this area as well."
"Another significant event which I think really helped the industry in a different way was the successful rebranding and release of the .CO extension (Colombia's country code). The .CO folks (Juan Calle, Lori Anne Wardi and crew) did the most outstanding job of international positioning, marketing, and asset value building, (not only as a country code, but as an alternative extension) that I have seen in this business since its inception."
| | |
| --- | --- |
| "There are many things to be learned by the way they successfully launched that extension and the continued efforts they are putting behind its success. This entrepreneurial spirit is what drives our industry in so many ways. Overstock has been using O.CO in their holiday and after holiday advertising and have been hinting to rebrand many parts of their business onto this domain. Twitter has plans to use T.CO and of course GoDaddy uses X.CO as a URL Shortener site. i.CO is probably the most valuable of them all and I am personally working on this one in my venture along with Moniker to make sure it ends up in the right hands," Cahn said. | |
Looking ahead to the new year Cahn added, "2011 should be an interesting year. Many domain industry pioneers and sales leaders, such as myself, have decided to move on to other ventures, change jobs/roles, or take a break. There is once again increased competition in domain monetization, brokerage, auctions, development, etc.....it can get overwhelming and confusing for end user customers and domainers by not knowing what direction to go."
"I know there will be quite a few new start ups and new companies to assist with this dilemma as well as work with the large industry driver companies to address the needs of a diversified customer and end user base. I predict In 2011 we will get our first taste in a while of a NEW domain extension - .XXX which has the potential to change and enhance an entire industry segment. By the end of the year, there will be some headway made for the new TLD approval process and we will get our first idea on what exciting TLDs will be available in the future (.Law, .Shop, . Green, .Web, . Gay, .Site, .Hotel, .Music, etc)."
"Of course social networking will become an even stronger vehicle in communication, marketing, and connecting, however, this will in turn show even more importance on how valuable brand related domains will be. With Facebook's multimillion dollar purchase of FB.com and other 7 and even 8 figure transactions coming, domains will prove to be a great and necessary investment by many......many who looked at domains as commodities in the past."
"I had many write me last year after quoting them domain prices, responding with sayings like "Good Luck, its not 2007 anymore." I found those to be so funny as 2010 was a banner year in domain sales and in some ways better than 2007. I think 2011 will be a year of growth and excitement for our industry from new extensions, to re-branding of existing ones, to new innovative companies introducing fresh product ideas, to the well established flagship companies adapting to challenges, competition and change. I also predict 2011 will be a big year for a couple of industry IPOs, roll ups and companies selling (larger companies buying smaller ones or outright mergers of industry leaders).

Companies will have to grow through acquisition or sale as well as address customer needs and future trends."
"I plan on playing a major part in all this in my new life after Moniker!" Cahn concluded.
Michael Ward, Executive Director, Domainer Mardi Gras 2010 and Director of Marketing, Parked.com
Michael Ward is another new contributor we are happy to welcome this year as he brings a wealth of experience from multiple corners of the industry. Michael is a former marketing director for PIR (the .org registry), is currently Director of Marketing for Parked.com and also served as Executive Director of the 2010 Domain Mardi Gras conference in New Orleans. Here is what Michael had to say:
"The most significant event that took place in 2010 was the launch of .CO. After the .CM fiasco, I would imagine there were some skeptics out there who questioned whether .CO would have any success in an already 'crowded' market. There are still individuals who question the long term viability of .CO. Thus far, the team behind .CO has done a great job in the initial marketing of the ccTLD and I believe they are just getting started. As everyone knows, the first true test will be renewals. However, with the steady growth that we are seeing in .CO registrations, combined with greater visibility the extension will potentially receive in an upcoming Super Bowl ad, the future looks bright for .CO. The .CO launch one was one of the first domain launches in recent memory that got it right. Expect to see new TLDs try to emulate the .CO formula," Ward predicted.

Looking ahead Ward said, "I say this every year and I will say it again - the domain industry is still very young and in the early growth stages. I am amazed when I look back at 2010 and reflect on all the new people I met at conferences for the first time who are shaping the future of the industry. Many industries have collapsed over the past few

Michael Ward
Parked.com

years but the domain industry overall has remained steady and many industry players have continued to experience success in a seemingly never ending 'down' economy. Government bailouts in the domain space simply are not needed. Sure many domain companies experienced challenges in 2010 but we are still in one of the most exciting lucrative industries I can think of."
"I have spent the past nine years on the service side of the domain industry including having worked for a registrar, a registry, a monetization company, running an industry show and now providing services for a registrar once again! Through my time in this industry I have witnessed quite a bit but I firmly believe the industry is just getting started. 2011 will be the year that we see the new gTLD process finalized. As early as Q3 2011, we may even witness the first new gTLD launched. .Com will still be king but domain investors, registrars, registries, auction companies, ICANN, industry bloggers and even newcomers to the industry can potentially all benefit financially in some shape or form with the launch of new gTLDs. Jobs will even be created with the introduction of new gTLDs which can't be a bad thing! The question of 'will the economic benefits outweigh the costs' has been debated for far too long. Put it to rest. The market will ultimately decide the answer to that question, as it should. Forces are definitely colliding in 2011 and I am looking forward to what I believe will be one of the more interesting years in this young industry," Ward said in closing.
Gregg McNair, Chairman, PPX.com
PPX International Chairman Gregg McNair, who was profiled in our October 2009 Cover Story), is coming off a big year in 2010. His domain monetization company (one of the first to move its focus from PPC to other means of monetization) had a nice growth spurt and Gregg personally won T.R.A.F.F.I.C.'s prestigious Domainer of the Year Award.
McNair started by noting, "I predicted in these columns last year that 2010 was a year of opportunity for businesses resourced to take advantage of a global economy trying to emerge from recession. In some respects without wishing to sound political, governments have added many months, perhaps years, to the desired recovery due to support for ongoing corporate basket cases!"

"Hallmark progress for the PPX Group was in the amazing increase in the CPA and direct marketing divisions of the domain division validating the 2009 decision to begin to reduce our dependence on the industry masters Google and Yahoo! Whilst we have good indirect relationships with the up stream partners of our PPC providers, we now have attained a level of healthy separation that reduces the vulnerability espoused by our industry generally for many years."

"The former PPX Canada business was assumed by DomainManager during 2010 and is currently rolling out a all encompassing domain management system self administered by the domain owner as a totally free service."

Gregg McNair
Chairman, PPX International
"The former Strata Services, Hong Kong business was renamed DM Pro and has almost doubled over the past year to become a major force in the large portfolio full management service area of the industry. This is largely due to the integration of a bunch of separate functions and revenue sources across portfolios once regarded as too populated as to warrant individual domain level optimization. Virtually every DMPro client is seeing a revenue increase of at least 20% in a market place bleating continually about serious revenue declines, especially from PPCs," McNair said.
"In other areas of the Group activity we have seen tangible progress towards IPOs in two instances and the successful launch of two new businesses. The industry related expansion that excites us most currently is DomainAdvisors, which is providing the last missing piece of our service package to our client base. You will hear much more about DomainAdvisors in coming weeks as we roll out our future program."
"To those who keep telling me that we always get it right, I am prepared to admit that one of our start ups has failed and that another of our nine businesses is struggling but more than most we are enjoying incredible blessing which comes from recognizing and rewarding the right team members and treating them like gold. In this regard, newly appointed Group General Manager Tessa Holcomb has made her mark and in 2011 will oversee the integration and growth of the existing and emerging domain divisions and resource them with the best people that befit the culture and objectives of the Group."
"Having a focus not always on business, our Philanthropy division supported The Water School heavily this past year along with many others in the domain space. The personal highlight for me was to reach the summit of Mount Kilimanjaro with 26 other domainers and to raise almost $200,000 for the WS in the process. In March 2011 another climb will take place and we encourage anyone interested to contact [email protected] for further information."

"At the public launch of Water School USA in New York last month I was pleased to commit on behalf of the PPX Group partners and team in excess of $1 million to cover all marketing and administration costs for the year 2011. This

enables the WS to apply 100% of all other donations to be used in the actual work of saving lives in Africa and Haiti from the scourge of preventable water borne disease."
"So what is our outlook for the year ahead? Further consolidation in most industries will take place but certainly in the domain and internet space. It is surely going to present opportunities but a challenge is being able to predict the trends and the slow but ever evolving changes within the framework of ICANN policies and the impact of them combined with the commercial agendas of the entrenched moguls in control. For our Group we literally continue to search the world for niche opportunities with champion managers and help them generate optimal profits…they are definitely out there!!" McNair declared.
Tessa Holcomb, Group General Manager, PPX.com
PPX International's Group General Manager Tessa Holcomb, who came to PPX from Sedo where she was a top broker, is one of several bright young female executives who are rising to the top in what has been a male dominated business in the past. I invited several from that impressive group to share their opinions for this article. Here is Tessa's take on 2010 and her predictions for 2011:
"As the economy rebounded we saw the level of maturity in our marketplace rise in 2010 as well," Ms. Holcomb noted. "While there are a countless number of trends stemming from this maturing industry, I'd have to say that, expectations, across the board, are higher than ever. As clients transform from a seasoned group of domain experts, traders and investors to developers, fund managers and corporate buyers, expectations change significantly. Sure, clients still like and even expect to be schmoozed at a exclusive event or treated to a lavish meal; but when it really comes down to it, they need to feel that the company or individual they choose to work with is trustworthy, looking out for their best interests, and consistently providing a high level of service."

"Expectations are also higher when it comes to the sales process and what an owner expects from their broker. It's no longer enough to just post a "for sale" sign on a parked page or list a name in a marketplace. As they should, owners expect to see lead lists, marketing collateral and weekly updates. On the flip side, buyers expect prices to be

Tessa Holcomb
Group General Manager, PPX Int'l

substantiated and a good broker should be ready to do this. Portfolio buyers are looking for longer traffic history and revenue reports. I believe that serious sellers will have to provide significantly more information going forward to secure optimal prices."
"Along these lines, we're seeing more and more corporate buyers and savvy investors who are no longer accepting the arbitrary "extreme" pricing with no basis or support. The recent push towards standardized pricing and the increase in sales resulting from fixed / buy it now pricing vs. offer counter offer systems is a sure sign that buyers are becoming more conservative and less likely to make purchases based on emotions. We've seen the increased popularity of online appraisal services and have recently heard Mike Fiol of DomainConsultant.com refer to their pricing system, DCV. I agree wholeheartedly with Mike that a system offering justifiable means to price and value domains is necessary for the greater health of the industry moving forward and I look forward to speaking with Mike more about this at DOMAINfest in Santa Monica next month."
| | |
| --- | --- |
| | "What does this mean moving forward? While the market rebound may come with bigger budgets, it also comes with the birth of more competition. Companies will be expected to provide higher rev shares, maintain competitive commissions and still maintain superior service. Companies serious about achieving these goals are going to have to work smarter and harder to lower overhead and make their systems more efficient, offering alternatives to what their competitors are providing. Offering a higher level of service, at a lower cost, is going to be the key to success for 2011 and beyond," Ms. Holcomb said. |
"Competition vs. Cooperation: It's now more important than ever for companies to differentiate themselves and their offerings. However, when providing overlapping services, it's imperative to build strategic alliances and put clear guidelines in place as to how you can work together to reach those same goals that much faster. Companies need to realize that unabated competition can not only result in loss of sales but it also reflects poorly to clients. While competition may result in a big win vs. lose situation, cooperation will always result in a win-win situation. This is the year to decide which scenario is best for you," Tessa concluded.
Kathy Nielsen, Director of Sales (North America), Sedo.com
Sedo.com has been an absolute sales juggernaut for years now and Kathy Nielsen, the company's Director of Sales for North America, has played a key role for the aftermarket powerhouse.
With respect to the year just past, Kathy said, "We saw a strong increase in sales to end users. We saw that the education of end users and the publicity of some very high value domain sales (Sex.com) really brought awareness to end users who started to look into our industry in stronger numbers than we've ever seen before. It's great to see that the market for .com and the major ccTLD's are strong and growing, with values rising on the most premium. However, there are some very good alternatives out there especially for SMB's or those looking for SEO value to complement existing properties or pure online marketing."

"What this means is that in general, prices for the average .com remain competitive. However, whenever there are affordable and quality alternatives, it's hard to demand a super premium price just because it's a .com. We've made investments in education of end users around the world and have really seen the buyer group evolve quite a bit over the past year."

Looking ahead to 2011 Kathy added, "We see very strong opportunity in sales through our distribution channels. Our 'fixed price/buy it now' inventory has grown significantly and

Kathy Nielsen
Sedo Director of Sales (North America)

pricing in this category have a much higher sales velocity. The ability to get these names in front of end users at registrar's all over the world for fast purchase and transfer will greatly increase the rate of sales for domain owners. We're excited about the worldwide network we've built and definitely see a very nice opportunity in this area for 2011 and beyond."