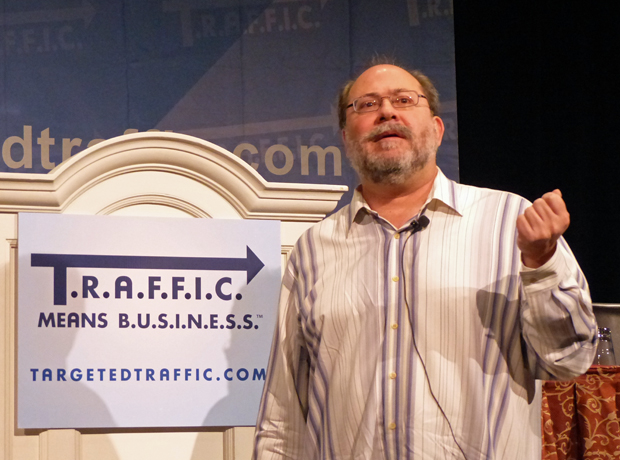 Howard Lefkowitz delivering his keynote address at T.R.A.F.F.I.C. West 2014
I had met Howard at the T.R.A.F.F.I.C.'s Opening Night Cocktail Party Wednesday night and wound up spending almost half of the party talking to him. He is one of the most interesting (and witty) entrepreneurs I've ever met - one who has worked personally with people like Ted Turner and leaders of giant corporations like Costco. Lefkowitz has a rich background in all forms of media including network TV and the Internet so, as you would expect, his talk covered a lot of ground and gave the audience a lot to think about with respect to how domains fit into the new media world. I'll have more details on what he had to say in our upcoming complete show review Cover Story.
During the lunch break after Lefkowitz's talk the audience had a chance to place bids in the T.R.A.F.F.I.C. Silent Domain Auction that was staged by Above.com.
Above.com's Victor Pitts (left) and T.R.A.F.F.I.C.'s Howard Neu
take bids in the Silent Domain Auction Friday (May 30).
At the luncheon attendees could top any bids made up to that point to win a domain, however the auction is still going on as I write this Monday morning (June 2). It is a hybrid live/online event with all lots that haven't yet been sold remaining up for bid until the event closes today at 4pm Pacific Time (7pm U.S. Eastern time). You can place bids up to the deadline here.
Another highlight of the luncheon was the auctioning off of a guitar autographed by the members of the band Otherwise who performed at the official T.R.A.F.F.I.C. Party Thursday night. Proceeds from the auction of the guitar, donated by T.R.A.F.F.I.C.'s lead sponsor, Neil Sackmary of GetItFido.com, went to the Internet Commerce Association, the non-profit trade association that protects domain owner's rights. Michael Castello of Castello Cities Internet Network, a staunch ICA supporter, won the guitar with a bid of $1,400.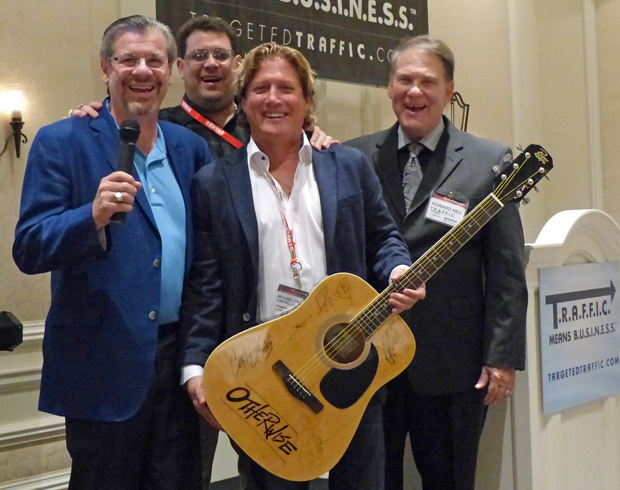 (L to R): T.R.A.F.F.I.C. Co-Founder Rick Schwartz, T.R.A.F.F.I.C. Sponsor Neil Sackmary of GetItFido.com, guitar auction winner Michael Castello of CCIN.com and T.R.A.F.F.I.C. Co-Founder Howard Neu.
After lunch it was back to the conference room for a 2pm Domain Monetization Shootout session that explored the best ways to monetize domain names, including the new gTLDs that have started coming online.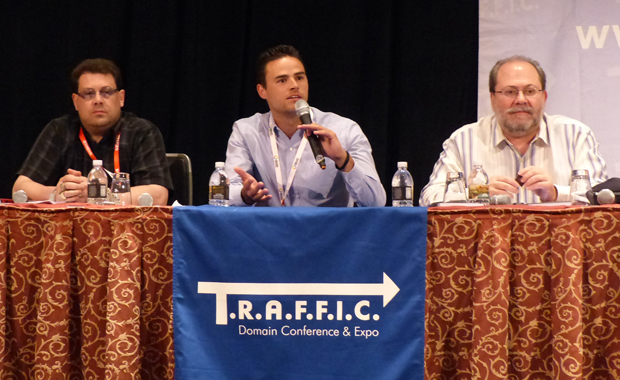 The Domain Monetization Shootout panel featured (L to R); Neil Sackmary (GetItFido.com), Tyson MacKay (.VEGAS) and Howard Lefkowitz (former Vegas.com President).
Next up Michael Gilmour of ParkLogic.com showed attendees how to Take a Domain to a Business in 60 Minutes. Michael offered a member of the audience a chance to see one of their domains, complete with a business plan, developed before their eyes. Claude Dauman of Domains90210.com accepted the invitation to join Michael on stage while the audience watched them plot out site elements and produce a complete online business by the end of the hour.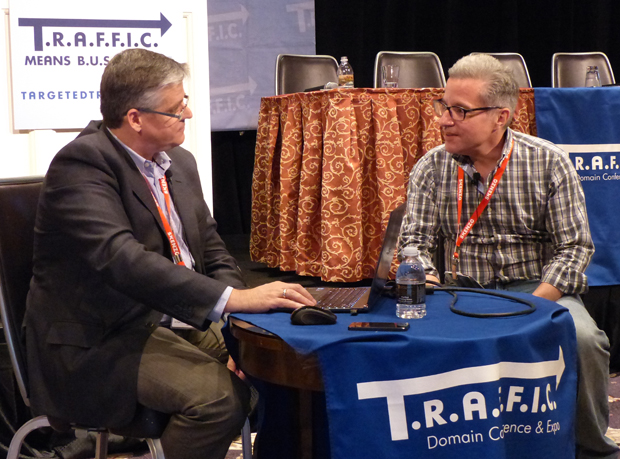 Michael Gilmour (ParkLogic.com) at left shows Claude Dauman of Domains90210.com
how to turn a domain name into a business in just 60 minutes.
The afternoon continued with what proved to be one of the show's most popular sessions - a Million Dollar Panel featuring investors who have all been involved in 7-figure sales.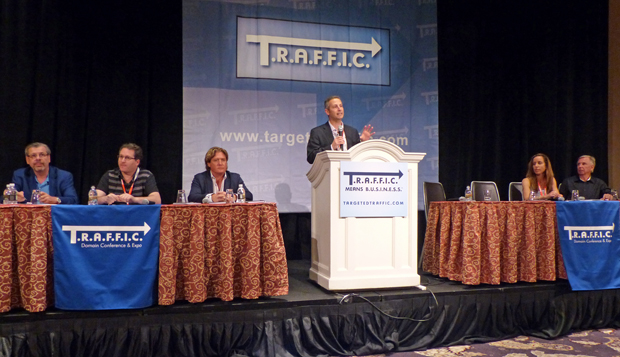 T.R.A.F.F.I.C.'s Million Dollar Panel featured (L to R): Rick Schwartz, Adam Dicker, Michael Castello, moderator Michael Cyger, Tessa Holcomb (Igloo.com) and Roy Messer. Each panelist has either made or brokered a 7-figure sale and each described, step by step, how they did it.
Michael Castello and Rick Schwartz stayed on stage, where they were joined by Howard Neu, Michael Gilmour and ICA Legal Counsel Phil Corwin, for the final business session of the conference. It centered on issues of industry concern that Michael brought up in a letter to Schwartz and Neu last month. The letter expressed Michael's concerns about to threats to domain owners and overall freedom on the Internet that he believes the industry needs to band together to protect. The letter was meant to at least get a conversation started among all stakeholders that will hopefully lead to concrete steps forward in the months ahead.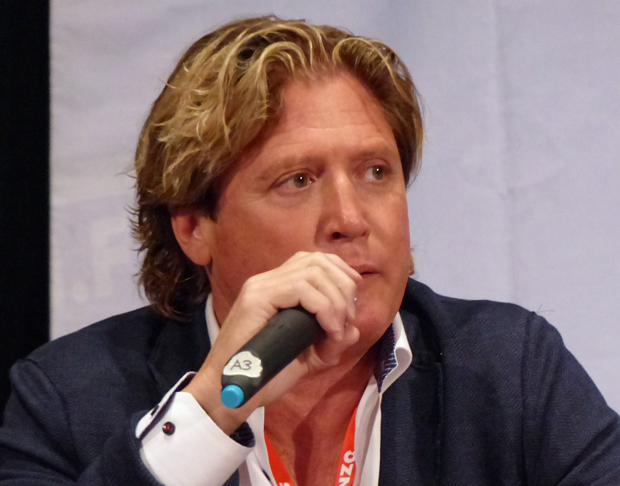 Michael Castello discusses his recent call to action letter with T.R.A.F.F.I.C. attendees.
While the business portion of T.R.A.F.F.I.C. West 2014 was now done, two enjoyable social events remained on the agenda. The first was the Closing Party and Celebration featuring desserts, coffee, beer and wine Friday night.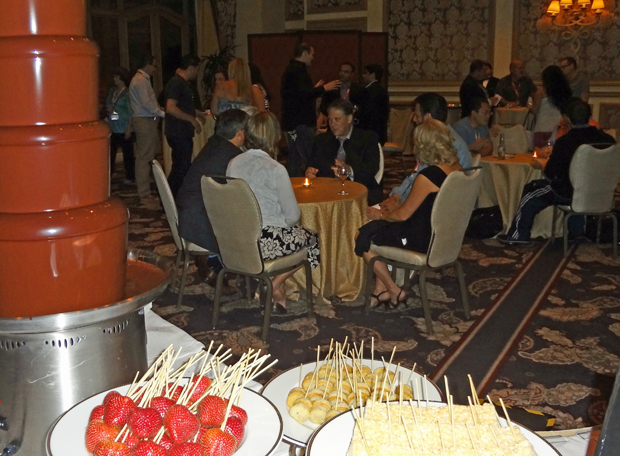 Above: A scene from T.R.A.F.F.I.C. West's Closing Night Dessert Party
at the Bellagio Hotel's Monet Room in Las Vegas Friday night.
Below: T.R.A.F.F.I.C. hosts Rick Schwartz, Barbara Neu and Howard Neu were there to say goodbye to guests who had to head home before Saturday morning's Farewell Breakfast.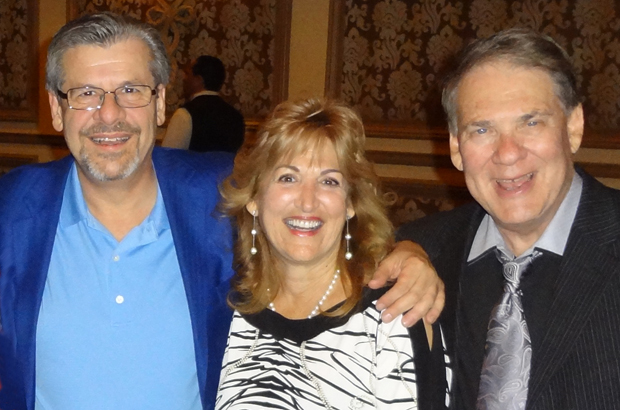 T.R.A.F.F.I.C. West 2014 officially closed Saturday morning with the traditional Farewell Breakfast that was held outdoors on a beautiful morning outdoors at the Grand Patio of the Bellagio Hotel.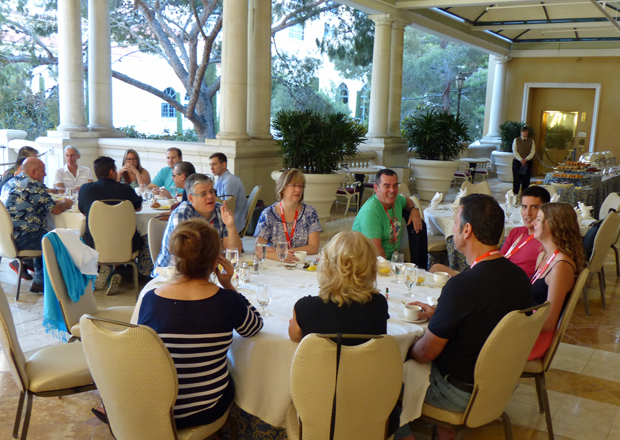 Above: Saturday morning's Farewell Breakfast on the Grand Patio at the Bellagio.
Below: Attendees Neil Resnick of MediaOptions.com and his wife Laura at breakfast.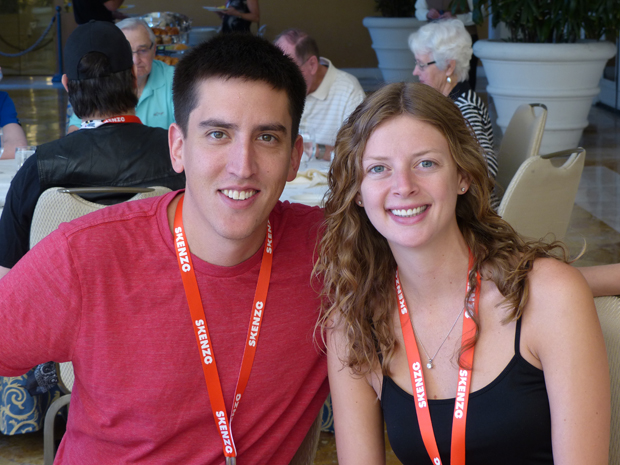 With T.R.A.F.F.I.C. West 2014 now in the books, the T.R.A.F.F.I.C. team will now turn their attention to their big 10th anniversary show coming up October 30 through November 2, 2014 at the fabulous Fontainebleau Hotel on Miami's South Beach (there will also be two days of pre-show cabana networking at the Fontainebleau October 28 & 29). Hard to believe, but that show will mark a full decade since the very first T.R.A.F.F.I.C. conference was held in Delray Beach, Florida back in October 2004.

Our thanks to Rick Schwartz, Howard Neu, Barbara Neu, Ray Dillman Neu, Kimberly Howard and Danny Pryor (the show's technical director and T.R.A.F.F.I.C's webmaster) for hosting another highly productive and enjoyable event in Las Vegas this past week - they continue to bat 1.000 in our book.

We have been able to bring you show photos & highlights while on the go since the conference began, but we will also be putting together a more comprehensive full show overview for you that will be published in our next Cover Story.

T.R.A.F.F.I.C.'s Danny Pryor will be unpacking
again in October for T.R.A.F.F.I.C. East at the
Fontainebleau Hotel on Miami Beach.