Six-Figure Sale of a 2-Letter ccTLD Tops This Week's Domain Sales Chart
After racking up eight entries on our all extension Top 20 Sales Chart last week, the ccTLDs had another big outing this week, placing five names on the elite list including the #1 sale on the Big Board. That was Christoph Grüneberg's €102,501 ($117,876) sale of WG.de at Sedo. That also ranks as the 3rd biggest country code reported so far this year. Sedo put two more ccTLDs in the top ten - #5 Fahrzeuge.de ("vehicles" in German) at $21,505 and #8 PD.co.uk at $16,500 - and accounted for four of the five charted country code sales. The exception was a $10,000 sale of #15 Humanity.tv at Uniregistry.
While the ccTLDs continued to show strength, the .coms, as usual, piled up the most chart entries, claiming 13 of the 21 charted sales (the extra spot resulted from a tie for the final spot). Lumis.com led the .com parade with their $80,000 sale of #2 WildCraft.com. Sedo followed with #3 VCasino.com at $46,000 and Braden Pollock's LegalBrandMarketing.com moved #4 TexasDWILawyer.fom for $35,000. That was just one of three Top Ten sales Braden racked up as he also moved #7 New.earth (a new gTLD) for $18,800 and #10 (tie) Trumped.com for $15,000. Morgan Linton posted some interesting background information on the latter sale.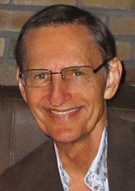 By Ron Jackson
NameJet also helped the .com cause by moving #9 Muhu.com at $15,200 and #14 Beme.com at $10,056. In another interesting .com sale, #13 Kolaygelsin.com ("take it easy" in Turkish) changed hands for $12,000 in a private transaction.
The non .com gTLDs were also in the game this week taking three spots on the honor roll led by Sedo's $20,000 sale of #6 Employment.org. The other two were both new gTLDs - the previously mentioned New.earth and #18 (tie) Preserve.life, a name that VinsDomains.com sold via Afternic for $7,500.
Here is how all of the sales leaders stacked up for the week ending Sunday, November 4, 2018:
HealthInsurance Services, Inc
eHealthInsurance Services, Inc
eHealthInsurance Services, Inc
The DN Journal Top 20
Highest Reported Domain Sales - Mon. Oct. 29, 2018 - Sun. Nov. 4, 2018
(Foreign currency to U.S. Dollar Conversions Based on Rates in Effect Nov. 7, 2018)

Domain

Sold For

Where Sold
1.
WG.de
€102,501 = $117,876
Sedo
2.
WildCraft.com
$80,000
Lumis
3.
VCasino.com
$46,000
Sedo
4.
TexasDWILawyer.com
$35,000
LegalBrandMarketing