The Year's Biggest ccTLD Sale To Date Tops This Week's Sales Chart - Top Two Totaled Over $450,000
I was preoccupied with Hurricane Michael last week (thankfully no damage in our part of Florida) so I have two weeks worth of sales data for you this time around the track. It was a great fortnight for country code domains. The ccTLDs took the top spot on our latest all extension Top 20 Sales Chart, three of the first five and a half dozen entries overall. Casino.ro led the way with a blockbuster $255,200 sale at Sedo. That almost doubled the price paid for the previous 2018 ccTLD leader ($138,040 for Bad. de last month - also via Sedo).
Sedo went on to sweep the first eight chart entries and 17 of 20 places overall, including another six-figure home run with #2 Jobster.com at $200,000. Their haul also included the other two ccTLDs in the first five - #3 GolfTV.co.kr at $69,600 and #4 (tie) GolfTV.kr at $58,000. Bobet.com shared that #4 spot with GolfTV.kr by attracting $58,000 as well.
UnicDomains finally slowed Sedo's streak with their $25,000 sale of #9 AR.ca on the Above.com Marketplace. Michael Mann's DomainMarket rounded out the top 10 with a $24,888 sale of OffCampusLiving.com via GoDaddy Auctions. DomainMarket notched a second chart entry with #13 Kapten.com, a name that Sedo sold for them at $19,888.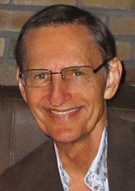 By Ron Jackson
The .coms piled up 12 of 20 entries overall. Lumis.com contributed to the .com cause with a $22,000 sale of #11 (tie) OakHill.com. As I noted earlier, six spots went to ccTLDs which left two places for non .com gTLDs. Those were both .net sales at Sedo with #7 TL.net drawing $40,000 and #11 (tie) Path.net producing $22,000.
Here is how all of the sales leaders stacked up for the two weeks ending Sunday, October 14, 2018:
HealthInsurance Services, Inc
eHealthInsurance Services, Inc
eHealthInsurance Services, Inc
The DN Journal Top 20
Highest Reported Domain Sales - Mon. Oct. 1, 2018 - Sun. Oct. 14, 2018
(Foreign currency to U.S. Dollar Conversions Based on Rates in Effect Oct. 17, 2018)

Domain

Sold For

Where Sold
1.
Casino.ro
€220,000 = $255,200
Sedo
2.
Jobster.com
$200,000
Sedo
3.
GolfTV.co.kr
€60,000 = $69,600
Sedo
4.
tie
GolfTV.kr
€50,000 = $58,000
Sedo
4.
tie