A .Com Mastermind Topped This Week's Chart But a Bad Country Code Domain Was Just a Step Behind
I know it sounds intriguing but it's probably not quite what you think. The mastermind in question, who tops our latest all extension Top 20 Sales Chart, is not a person - it's a name - Mastermind.com - one that changed hands for $275,000 in a sale uncovered by Elliot Silver at DomainInvesting.com (at that link Elliot also has a video that broker Daryl Lopes directed him to in which the buyer explains why he spent 275K to get the domain). The deal was handled by broker Tracy Fogarty at eNaming.com.
Now, about that bad domain that took the #2 spot on the leader board. It wasn't bad in the sense that the domain was not good - in fact, it is a very good domain that happens to be Bad.de - a German ccTLD that a long-time friend of ours, Christoph Grüneberg, sold through Sedo for a whopping €119,000 ($138,040). That makes Bad.de the biggest country code sale of the year to date and that's really good! Bad.de replaces Music.ai at the top of our YTD Top 100 Country Code Chart, a position Music.ai has held since January when it sold for $101,500.
The Bad.de sale sent Sedo off on a tear that saw them sweep 17 of the 20 chart entries overall, including #3 EBF.com at $30,500 and #4 Feinschmecker.de at $24,360. DomainMedia.ca rounded out the first five with yet another ccTLD sale, Westleaf.ca at $20,166. The country codes had a great week in general, taking three of the top five sales and eight places on the Big Board overall. Grit Brokerage added to the ccTLD's hot hand with their $19,000 sale of #7 Acorn.me.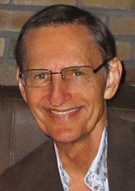 By Ron Jackson
The non .com gTLDs got into the act too. They took three spots on the elite list, all booked by Sedo, with a trio led by a new gTLD - #11 AR.studio at $15,720. The other two were #16 (tie) Cred.net at $10,000 and #18 (tie) CFL.org at $9,999.
Here is how all of the sales leaders stacked up for the week ending Sunday, September 9, 2018:
HealthInsurance Services, Inc
eHealthInsurance Services, Inc
eHealthInsurance Services, Inc
The DN Journal Top 20
Highest Reported Domain Sales - Mon. Sept. 3, 2018 - Sun. Sept. 9, 2018
(Foreign currency to U.S. Dollar Conversions Based on Rates in Effect Sept. 12, 2018)

Domain

Sold For

Where Sold
1.
Mastermind.com
$275,000
eNaming
2.
Bad.de
€119,000 = $138,040
Sedo
3.
EBF.com
$30,500
Sedo
4.
Feinschmecker.de
€21,000 = $24,360
Sedo
5.
Westleaf.ca
CAD 26,190 = $20,166
DomainMedia.ca