Flippa Releases Previously Unreported 2018 Domain Sales Including a 6-Figure Transaction That Tops This Week's Chart
Flippa.com provided us with a list of their previously unreported 2018 domain sales this week. A solid $160,000 sale of Soulmate.com led their ledger and helped them pile up 13 entries on our latest weekly all extension Top 20 Sales Chart, including the six highest sales. Flippa credited Edward Smeu with brokering the Soulmate.com sale. Damn.com was next in line, closing at $65,000 in a deal brokered by NameConnect.com's John Daly.
Completing Flippa's sextet at the top of the elite list (all of which were .coms) are OYS.com ($28,800), Lawnmowers.com ($28,100), FountainPens.com ($26,600) and Discrimination.com ($23,000).
Sedo also had another productive week putting six names on the Big Board, including two in the top ten - #7 IvyPay.com at $22,000 and #9 LocalHero.com at $18,720. Sandwiched in between those two was Anna Bastian's $20,000 sale of MalpracticeSettlements.com that was made via Uniregistry.com.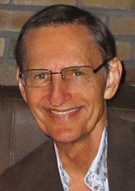 By Ron Jackson
The .coms swept all of the top 10 entries but the non .com gTLDs finally broke through with Flippa's $15,100 sale of #11 Baseball.net. Sedo gave that group a second spot on the leader board, this one a new gTLD, by selling Host.app for $14,040.
The ccTLDs matched the non .com gTLDs with two chart entries of their own - both .io domains that were sold through Flippa. #14 Mix.io went for $12,500 and #16 Shopping.io changed hands for $10,000.
Here is how all of the sales leaders stacked up for the week ending Sunday, July 22, 2018:
HealthInsurance Services, Inc
eHealthInsurance Services, Inc
eHealthInsurance Services, Inc
The DN Journal Top 20
Highest Reported Domain Sales - Mon. July 16, 2018 - Sun. July 22, 2018
(Foreign currency to U.S. Dollar Conversions Based on Rates in Effect July 25, 2018)

Domain

Sold For

Where Sold
1.
Soulmate.com
$160,000
Flippa
2.
Damn.com
$65,000
Flippa
3.
OYS.com
$28,800
Flippa
4.
Lawnmowers.com
$28,100
Flippa
5.
FountainPens.com
$26,600
Flippa
6.