You never know who you are going to meet at a domain conference or what kind of opportunity may come from casual conversations with fellow attendees. I was reminded of that in a note I just got from Toby Hardy, a former U.S. Army helicopter pilot, who I first met at a conference in Washington, D.C. over a decade ago. Toby wrote to tell me that he has started a new Veteran owned domain sales and consulting company at TargetRichDomains.com with Don Nelson, a partnership that blossomed when Toby and his wife, Susan, met Don at the inaugural Asheville Professional Domain Investor's Meetup that DomainKing Rick Schwartz staged in North Carolina last summer.
Toby will serve as the new company's CEO with Don filling the CMO role. Nelson, who spent nearly four decades in the cyber security space after retiring from the Air Force, will represent TargetRichDomains at the upcoming NamesCion Global conference in Austin, Texas. It will be a short trip for Don since he now makes his home in San Antonio.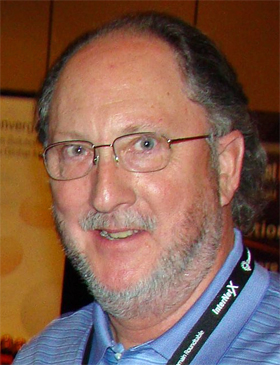 Toby Hardy
TargetRichDomains.com
Toby will regrettably miss this NamesCon as Susan is undergoing knee replacement surgery the same week. However, he urged show goers to look Don up (he can be contacted via email to don @ targetrichdomains.com). Toby noted "Don's deep data research, analytical skills and insight are invaluable to our mission of matching end users with our domain brands for sales, joint ventures, startup partnerships as well as our services as brand advisors." The TargetRichDomains portfolio includes FrenchRiviera.com, Suntan.com, DiscountDrugStore.com and over 1,000 more that can be reviewed on their site.