If you are a regular reader of our weekly domain sales report you've probably gotten used to seeing the name of Dubai-based broker Sharjil Saleem attached to what has become a long line of impressive sales over the past year. The biggest was the $252,500 sale of 0123.com that he co-brokered with Flippa in October. Since then he has helped find buyers for names like 7200.com ($46,000), Shelly.com ($35,000), 5530.com ($31,000) and a number of others. It turns out he was just getting warmed up though.
We've just learned that Sharjil, acting as the seller's broker, has closed a $406,000 deal for Asset.com. When we add that sale (for which we have seen the full documentation) to our charts in this week's report Wednesday evening (March 29), Asset.com will rank as the 3rd highest sale reported so far this year (assuming, of course, that no larger sales come to light over the next 48 hours). The only ones that have been higher are 01.com at $1,820,000 in February and Refi.com at $500,000 earlier this month.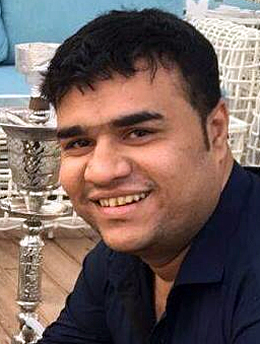 Sharjil Saleem
This isn't likely the last big sale you will see from Saleem, who also invests in domains himself. He is also representing names like Finland.com and DXB.com (the abbreviation for both Dubai and its airport) and several others that are currently listed on his LinkedIn profile.
Asset.com won't be the only new six-figure sale in this week's sales report. Shortly after we published this article we learned that MNG.com has been sold for 520,000 Turkish lira (approximately $140,000) in a deal co-brokered by Uniregistry's Arif Sengoren and AlanAdlari.com. Arif and AlanAdlari.com are both based in Turkey and the name was purchased by a Turkish company. This will also rank among the ten biggest sales reported so far this year (#8 as of today).