When Hilco Digital Assets (HDA) Managing Director (and pioneering premium domain broker) Andrew Miller contacted me to let me know Hilco was about to announce a $10 million strategic investment in SquadHelp.com I immediately realized I needed to learn a lot more about the company to understand why HDA was placing such a big bet on them.
Like most people in the domain business I was familiar with the SquadHelp name, knew the company founded by CEO Darpan Munjal operated a popular aftermarket domain sales platform and also helped major corporations make smart naming, branding and marketing decisions. However, when I got a closer look at everything SquadHelp was doing I was astounded by what Darpan and his team have built and where they are headed now (a journey that will be accelerated considerably by HDA's investment, as well as the formation of a joint venture partnership with HDA to launch a unique curated marketplace for top-tier premium domains). Miller, armed with decades of experience in this arena, is joining the Squadhelp Board of Directors to help make all of Munjal's visionary plans a reality.
While there is a long learning curve in becoming a successful domain investor, the mechanics for buying and selling names has always been pretty simple. You acquire domains and list them on the major marketplaces or, if the names are good enough to be accepted, place them in the hands of a good broker with a solid track record. However, when I saw SquadHelp's advanced array of selling, naming and branding services (all of which are being increasingly powered by AI, including a Business Name Generator and advanced name discovery tools), it was like going from a black & white world to one filled with color. It didn't take long to understand why SquadHelp now serves more than 45,000 customers including some of the world's biggest corporations, including Dell, Delta, Hilton, Kraft Heinz, Nestle and Pepsi, to name just a few.
Clients of all sizes are drawn to Squadhelp's cutting-edge branding services, including Naming Contests, Audience Testing and a Brandable Domain Marketplace that includes the world's largest collection of expert-curated brandable domain names for sale. They also work with over 400,000 branding and design creatives around the world, insuring that customers have multiple options to choose from in every aspect of crafting an unforgettable business identity.
That creative talent is the engine that has made SquadHelp's innovative Naming Contests so successful. They also benefit from gaming features that keep creatives engaged. When a client is looking for a name they can start a contest with a cash prize set aside for the eventual winner. While creatives are submitting name ideas the client gets feedback on the submissions and can have them audience tested to see how they are likely to be received by consumers.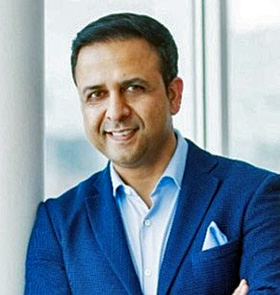 Darpan Munjal
SquadHelp Founder & CEO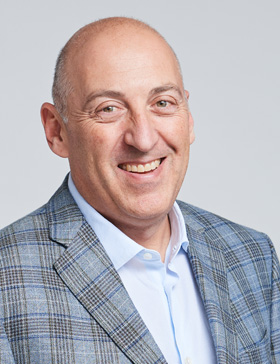 Andrew Miller
Hilco Digital Assets Managing Director
They can also have logos designed and have names Trademark researched to make sure there are no issues on that front. When the client picks their favorite name its creator receives the prize payment.
That is not the only avenue for finding the perfect name either. A client can dial it up a notch with SquadHelp's Agency Managed Contests that combine the power of crowdsourcing with the rich experience of their branding consultants. That provides a complete agency-level experience at a fraction of Agency costs. Yet another option is SquadHelp's curated marketplace where over 175,000 brandable domains are available for purchase.
Image from Bigstock

Of course, our audience of domain investors will be particularly interested in how to sell domains on SquadHelp. You can open a free account and get all of those details here, including information on commissions for the various levels of service SquadHelp offers. The company has both a high end curated platform (on which only 1 out of 10 submitted domains is accepted) and a standard platform that allows any name to be listed with a commission rate of just 7.5%. That low rate includes the use of SquadHelp's AI tools, including Domain Insights for any domain name entered and an amazing Brand Alignment tool that creates a description for the domain (detailing why that name has value) and suggests branding guidelines as well as tagline ideas for the domain. SquadHelp

makes these advanced tools available because they increase the sell-through rate which, of course, benefits everyone. SquadHelp also offers white label technology that lets sellers and partners create store fronts for domains based upon themes and industries.
The $10 million investment from Hilco Digital Asserts is the first outside money SquadHelp has accepted. Darpan, whose goal is to make SquadHelp the world's #1 branding destination, told us why he felt HDA was the right company to work with. "In recent years, I have been approached by many VC firms for a potential investment," Darpan said. "However it was important for me to partner with someone who brings significant strategic value in addition to the financial investment. This partnership will allow us to tap into the extensive expertise of Hilco Digital Assets in the ultra-premium domains category. We will also benefit significantly from the vast influence and market leadership of Hilco Global and other Hilco companies such as Hilco Streambank. Additionally, Andrew's strategic focus and deep experience with digital assets make him an invaluable addition to the Squadhelp board."
With respect to how Munjal will deploy the new funding, he told us, "As a bootstrapped business, we have always reinvested all of our revenue back into technology and marketing. I see a significant opportunity to disrupt the naming/branding industry and this investment will allow us to accelerate our plans to deliver on our vision. The funds will be utilized to expand our core team, boost investments in tech and AI, and significantly scale up our marketing efforts. We will also be launching several new offerings that I believe will be truly game-changing."

Andrew Miller added, "We started Hilco Digital Assets to rapidly become a disruptor in the digital asset space, with a focus on domain names. Hilco and its partners have a decades long track

Image from Bigstock

record of investing in and managing hundreds of millions of dollars in domain name transactions. Leveraging Hilco Streambank category leadership in intangible asset disposition for corporate America, and Hilco Global's position as the world's preeminent authority on maximizing the value of assets, we are confident that Squadhelp is positioned to be the go to destination for acquiring, selling, and testing brandable assets."