15 months ago domain consultant and ATM Holdings Founder Andrew Miller, who has been involved in many of the biggest domain sales in industry history, teamed up with diversified financial services giant Hilco Global to start a new division - Hilco Digital Assets (HDA). The new enterprise hit the ground running, quickly establishing itself as a powerful force in the premium domain space with moves that included a $10 million investment in SquadHelp.com. That funding and Miller's advice helped SquadHelp build and launch their new Ultra Premium Domain Marketplace.
HDA just doubled their firepower with another big move in welcoming another one of the industry's most highly respected figures, Braden Pollock, on board as a strategic partner and stakeholder. Braden, who founded LegalBrandMarketing.com, is a long-time investor in both domain names and promising startups who owns a world class domain portfolio that HDA will now exclusively represent. Just last week Braden put a six-figure sale on our bi-weekly Top 20 Sales Chart for the fourth time this year (he also closed many other high end sales that were subject to NDAs, as most at that level are).
Andrew and Braden have known each other for years and over that time both have stayed busy running their own thriving businesses, so I was curious to know what factors led to them ending up on the same team at this point in time. Braden said the seeds were planted last year when Andrew hired 23-year-old domain name and digital asset advisor Daniel Koleshchuk as his first employee at HDA. Braden was a foster parent to Daniel for many years and encouraged him to enter the business, partly because Pollock was considering starting a domain brokerage of his own one day with Daniel playing a key role in that vision.
In the meantime, Daniel has thrived under Andrew's tutelage at HDA and his accomplishments there naturally resulted in Braden and Andrew being in touch more often. The idea of Braden partnering and investing with HDA came up for the first time a few months ago when they got together at this year's NamesCon Global conference in Austin. Since then they have been going back and forth, working through how that could work with the end result being an agreement that was signed on Sunday (October 1, 2023).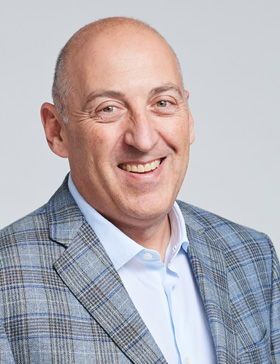 Andrew Miller
Hilco Digital Assets Managing Director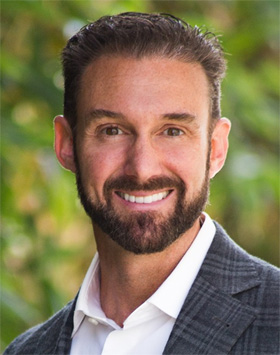 Braden Pollock
Braden told me, "In Austin, I mentioned to Andrew that I really wanted to start an agency but if there was a path for me to be a partner in Hilco then I wouldn't need to start one of my own. I had wanted to get into that business because I have a lot of great inventory that others wanted to represent, so why not just do it myself? However, Andrew was having a great deal of success with HDA - a lot of which people don't know about because of NDAs - and if the opportunity was there, I thought why not just join a winning team - especially one backed by Hilco's incomparable connections to the corporate world - the place where the vast majority of high end buyers come from."
Braden added, "I also liked Andrew's vision for HDA, in that they will be investing in various assets, whether it be equity in digital asset related companies or digital assets like premium domain directly. I am an angel investor and will be able to help put deals together and invest alongside Hilco."

In fact Braden and HDA have already bought two domains together and they have each put funds into a pool of money to jointly purchase additional assets.

Andrew told me, "We are so excited that Braden has aligned with us as a strategic partner and stakeholder. When Hilco Global, Hilco

Streambank and I made the decision to start Hilco Digital Assets together, one of the primary goals was to assemble a world class team of experts with a deep track record and a portfolio of the most premium domain name assets. With Braden, we get access to one of the best portfolios in the world, his network, expertise and connections that are unparalleled in the domain asset class. Just as importantly, he may be the most widely respected and well-liked person in the industry. Having someone on your team that has created so much good will is invaluable to both HDA and to SquadHelp, in which we are the lead strategic investor."
In closing Andrew noted, "Hilco Global is a category leader as an advisory and investor across many asset classes and in only 15 months with HDA, is now established as one in domain names. We are looking forward to building and accomplishing great things together."
*****