Just in time for Halloween domain sale prices over the past two weeks have been so high it's almost scary. A half-dozen six-figure sales were reported and three of those were big enough to crash the Top 10 on our Year-to-Date Top 100 Sales chart. A $600,000 sale of Socrates.com (that was detailed in our Lowdown section) by Braden Pollock at LegalBrandMarketing.com led the charge. In addition to topping our latest bi-weekly all-extension Top 20 Sales Chart, that ties ECL.com for the 4th biggest publicly reported sale we have seen in 2023 (Braden already had one of the 20 biggest with his $203,500 sale of Fiasco.com last month).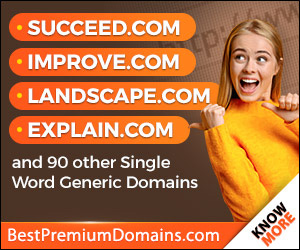 The next member of that power trio at the top was ApexMoon's $450,000 sale of PFA.com to a well-known global enterprise procurement company that already has their site up on the domain. That is the 6th biggest public sale reported YTD and the 2nd biggest 3-letter .com sale next to the aforementioned ECL.com.
Radix filled the #3 hole on our latest Top 20 with the biggest, by far, non .com gTLD sale of the year to date, Betting.online at $400,000 (a sale we first reported in our Lowdown section). That is over three times higher than the previous 2023 leader in this category, IO.net at $118,000 in August. Betting.online also tied Giveaway.com as the 7th biggest publicly reported sale, regardless of extension, so far this year.
As if that weren't enough for one fortnight, three more six-figures sales were booked with Sedo posting two of those - #4 Nuum.com at $150,000 and #6 SecondBrain.com at $120,000. Senior Broker Dave Evanson and his Sedo colleague, Shinyoung Park, co-brokered the latter deal. Sandwiched between those two at #5 is a $145,050 sale of Accelerator.com that Elliot Silver detailed at DomainInvesting.com earlier this week.
The .coms went on to sweep 15 of the 20 chart entries, including a pair posted by James Booth at DomainBooth.com - #7 Bezi.com at $95,000 and #18 Fixins.com at $22,000. Mansour Elseify of DomainsNext.com put another one in the top ten - #9 (tie) 2TK.com. Mansour, who has a huge collection of 3-character .coms, said this was his highest sale to date from that group, one in which he has been seeing significant price increases in recent years. The .coms also got a boost from AbdulBasit's $29,888 sale of #11 GWMS.com via Afternic and Chris Rowan's $28,000 sale of #12 Lethwei.com.

In addition to that big sale of Betting.online, the non .com gTLDs have two more representatives on the Big Board - Sedo's $50,000 sale of #8 Gold.net and a $28,000 sale of #12 (tie) N.vip via Afternic.

That left just two spots for the ccTLDs - a $26,136 sale of #14 Punter.co.uk by Andy Bell at Andy Media and Sedo's $24,062 sale of #16 Spark.fi (.fi is Finland's country code TLD).

By Ron Jackson

Here is how all of the leaders stacked up for the two weeks ending Sunday, October 22, 2023: