What we did see this time out are lot of solid mid-range sales led by Millionaires.com at $60,100 via SnapNames. We also witnessed a big rebound for the ccTLDs who piled up seven chart entries after having just one in our last report. #2 Vital.io, sold for $60,000 at Sedo, led the charge for the country codes domains. Two others reached the top ten including a $44,231 sale of #4 More.ai by Logan Flatt at Media Code LLC and Buzzoo.com's $27,500 sale of #6 CIV.co.
After racking up seven charted sales last time out, the non .com gTLDs were limited to two this time around the track, led by Swetha.xyz's $49,499 sale of #3 Earlybird.xyz. The buyer, a a cross-chain messaging protocol for sending data between blockchains, already has their new site up on the domain.
While the prices weren't as high this week, one thing remained the same - the .coms claimed the most chart entries with 11 spots on their side of the ledger.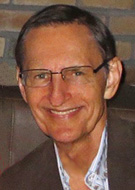 By Ron Jackson